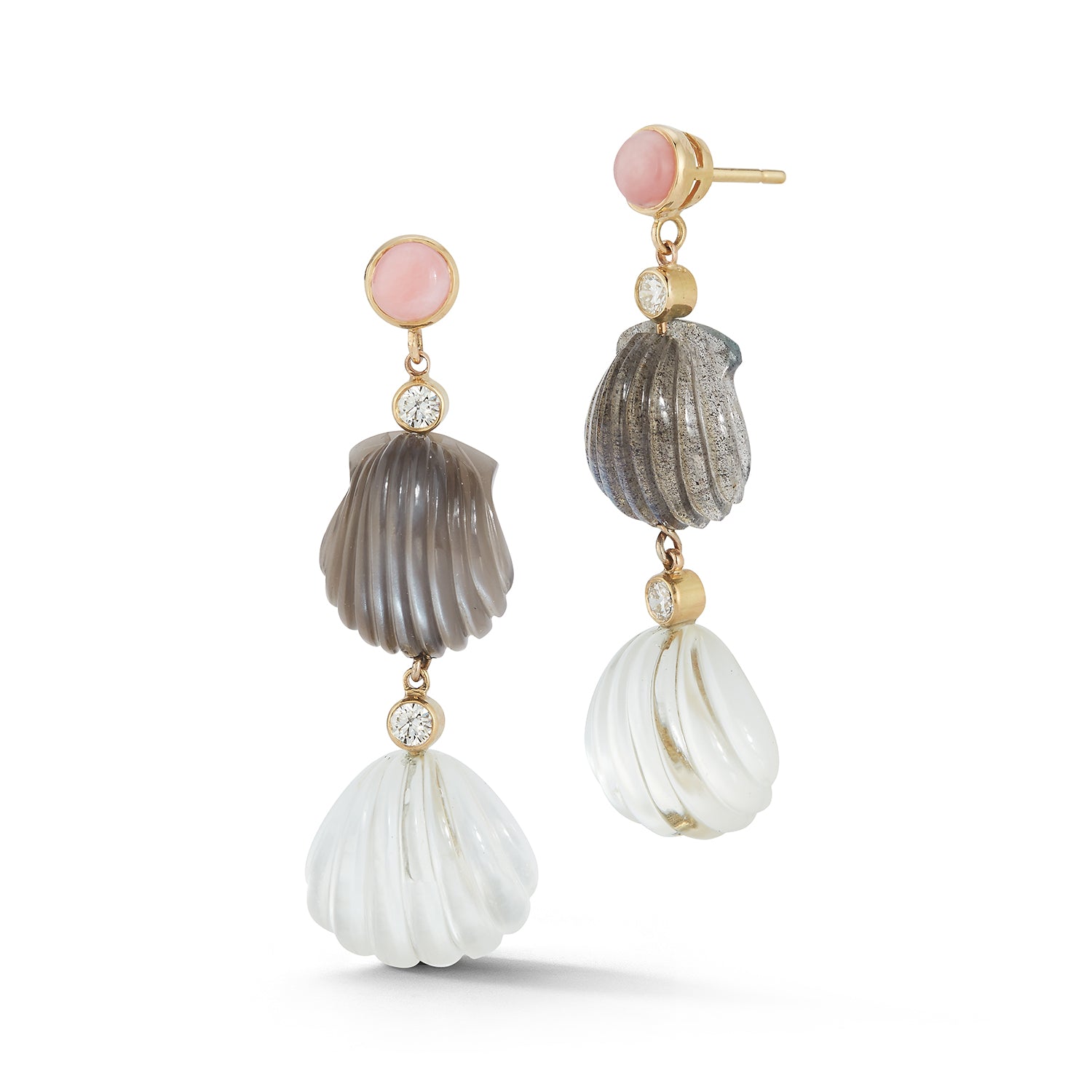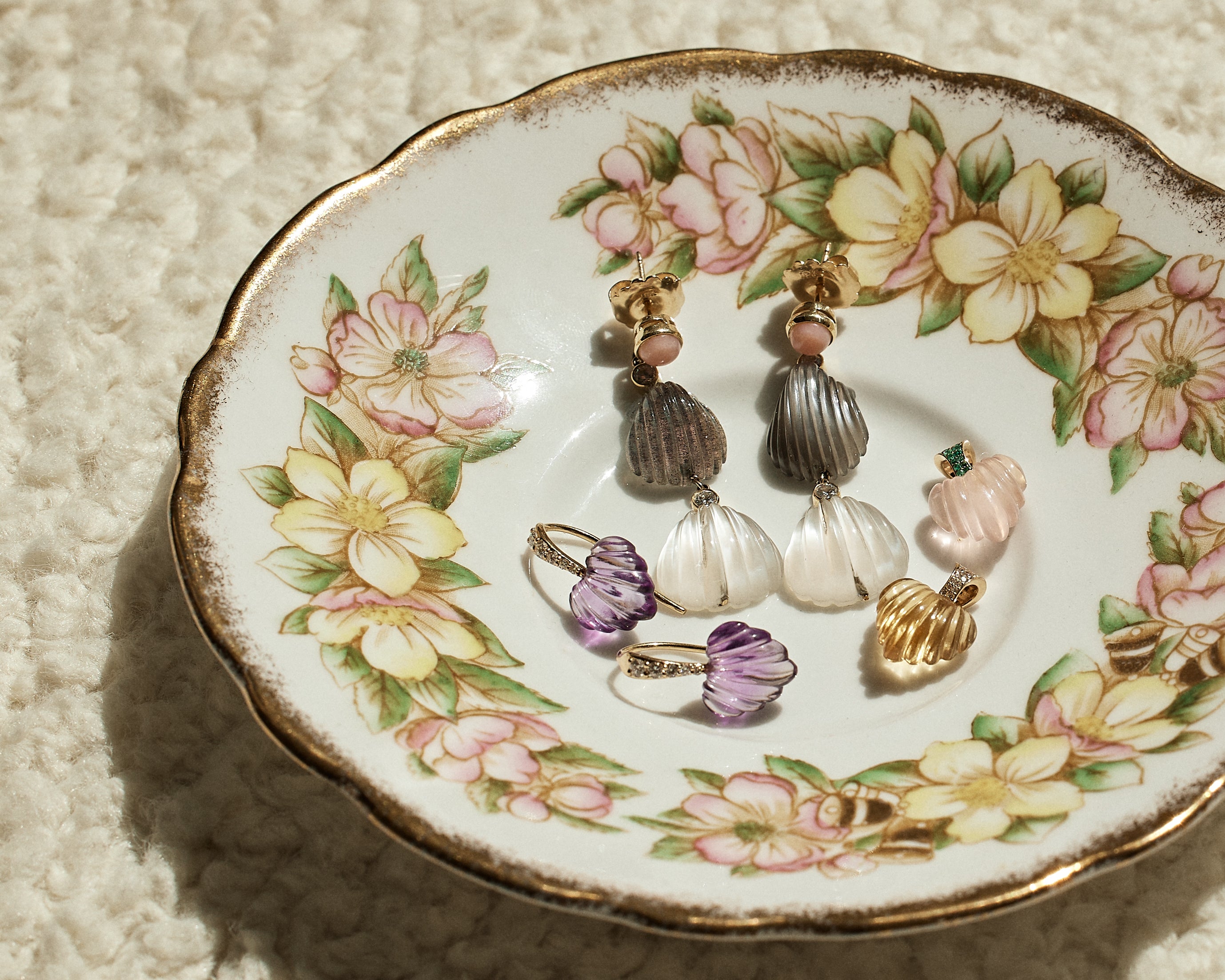 Dream Shell Earrings - Pink Opal, Labradorite and Rock Crystal
This pair of hand carved earrings is topped with a Pink Opal cabochon which is charged with vibrations to heal trauma and relieve stress, pink opal unlocks the heart chakra and should be worn close to it for the most potent effect. Next, a scallop shell of Labradorite, the stone of transformation appears.  Labradorite is associated with the throat chakra, it can connect a person with the divine and help discover their true self. Also known as a protector stone, labradorite is believed to shield against misfortunes.  At the end dangles a Rock crystal which is a healing stone that stimulates wisdom, courage and loyalty.
Ships within 5 business days.
Dream Shell Earrings - Pink Opal, Labradorite and Rock Crystal
Our Values
We believe
In the communicative and emotional power of jewelry.  We are aiming to become the pre-eminant sustainable jewelryhouse of the modern era.  We create jewelry that is unique and feels distinctly and purposefully yours.
Giving Back
We are proud to partner with Free Arts NYC, a local non-profit that provides art and mentoring programs to youth living in underserved communities. Now more than ever, access to the healthy escape art-making provides is crucial for children to remain resilient and stay inspired. With every purchase made, Renna Jewels will donate one art kit to a child living in transitional housing.
Sustainability:
Recycled Gold
We use 100% recycled 18-karat gold and create each of our pieces by hand.  Read more about our recycling process on ourFAQ pageWe minimize our carbon footprint by creating our jewels locally in New York City. 
Shipping
Shipping
We ship all orders fully insured via UPS Parcel Pro Next Day Air or 2nd Day Air, depending on your selection at checkout.  UPS requires the signature of an adult upon arrival.  Should you prefer a different delivery method or would like us to remove the signature requirement, kindly e-mail us at hello@rennajewels.com so that we may update your shipping preferences.
Returns
At this time, all sales on rennajewels.com are final.
Due to the finality of your purchase, please note the measurements and scale of all products before purchasing.
If you purchased an item from an outside retailer and would like to return or exchange it, you must bring the item to the original retailer where it was purchased. We are only responsible for pieces purchased directly from rennajewels.com.
Get in touch
We are always available for sizing and styling questions.  Please email hello@rennajewels.com or call us at +1.917.751.4442 with any questions, to schedule an in person showing, or just to chat.
(We love to chat!)